QUALITY AND
PERFORMANCE AT
THE RIGHT PRICE
QUALITY AND PERFORMANCE AT THE RIGHT PRICE
Al-Bahar Shipping is one of Kuwait's leading providers for Liner shipping and logistics solutions. We combine our superior knowledge of supply chain and warehousing solutions with our access to leading shipping lines to give our clients the finest experience, every time.
The range of Supply Chain Solutions can vary from simple transport or warehousing up to complex operations.
We optimize all activities around information, material, and financial flow. We provide integrated end-to-end solutions tailored to our customers' supply chain management needs with a special commitment to industry specific requirements.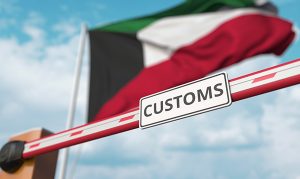 CUSTOMS CLEARANCE AND DOOR DELIVERY Delivery of container, Discharging containers, processing customs papers (bayan), delivery of container to warehouse and the return of the container if necessary. Logistics Ground in Asia Pacific  Operating
read more →
Our esteemed clients benefit from our industry leading solutions for complex supply chain demands. They benefit from our team who keep themselves constantly updated on innovations and new industry best practices major.
Every new solution adds to the wealth of our experience, and therefore our competence and credibility. All of which explains why you will find the team at Al-Bahar Shipping ready to apply their passion for solutions in support of your business.
You benefit from our experience in delivering effective solutions to the complex global supply chains of some of the world's biggest corporations.
You benefit from every innovation, whether it involves a simple extension to our Air and Ocean Freight products, whether it means a development in warehousing.
All of which explains why you'll find the team of outstanding support at TransCargo ready to apply their passion for solutions in support of your business.